Design your own LED neon in 5 minutes. From $149.
What are you going to create?
Upload your artwork
and leave the rest to us.
Submit an order
Great! You have chosen a custom product, uploaded your design and submitted online.
Approve the proof
After we receive your order, we'll send you unlimited proofs via email and wait for your approval.
Receive your product
Once you have approved your proof your part is done! We'll ship it quickly to your door.
King Signs & Neons – Top Selling Custom Neon Signs
Check out some of our customer's creations and let your own imagination run wild!
Elevate Any Area or Business with Custom Neon Signs Through Our Master Artisans
Are you searching for a unique addition to elevate your business or event experience? Perhaps you're looking to add a dazzling touch to your home or present a truly special gift. Look no further than our Custom Neon Signs. With a wealth of experience in crafting personalized lighting fixtures for various occasions and sizes, "King Signs & Neons" is ready to bring your vision to life.
At "King Signs & Neons", we take pride in being the most affordable and trusted Custom LED Neon Signs Supplier, offering top-quality Neon LED Lights for your home, business, weddings, events, and more. Our user-friendly online designer allows you to choose from a range of pre-made neon signs such as "Love for All" "The World is Yours" neon signs, "Vibes only" neon signs, and many more neon signs for sale. Alternatively, you can unleash your creativity by designing your own neon sign with your preferred icon, logo, emoji, or quotes.
If you're looking to convey your emotions to someone you hold dear, explore our Holiday & Special Occasions Neon Signs Collection. Our exquisite neon signs can add a vibrant touch to any dull walls, doorways, or corners, making your special events truly memorable. Let us illuminate your world with our stunning neon signs!
America's most affordable LED Neon Light Signs supplier - King Signs & Neons
"King Signs & Neons" has excelled in producing signage for personal and commercial use in the South Florida tri-county area for over 16 years. As a family-owned business, we offer a full range of services, including custom sign fabrication, installation, permits, and city inspections. Our products encompass outdoor and indoor signs, large-format printing, banners, vinyl, acrylic letters, awnings, and more.
Let us brighten your world with our premium LED Neon Light Signs, designed to enhance the ambiance of your space. Transform any element of personal significance, whether it's your business logo, beloved song lyrics, your child's name, or even a silhouette of your cherished pet, into a captivating neon masterpiece. We're on a mission to make art more accessible by offering effortlessly customizable and stylish neon lights. With our user-friendly design options, there's absolutely no excuse not to infuse brilliance and vibrancy into your surroundings.
Why Custom Neon Signs Are Your Ultimate Eye-Catching Decor Solution!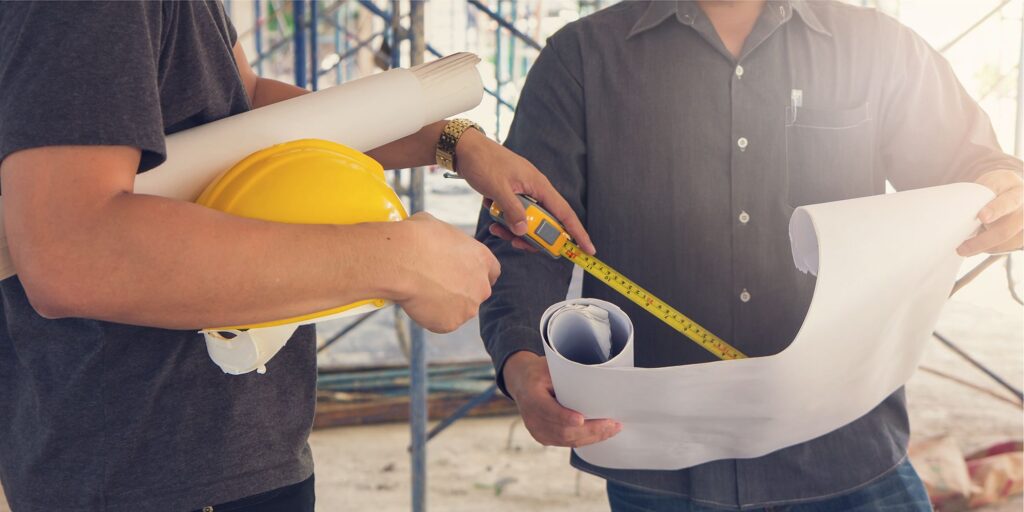 Relatively energy-efficient that reduces operating cost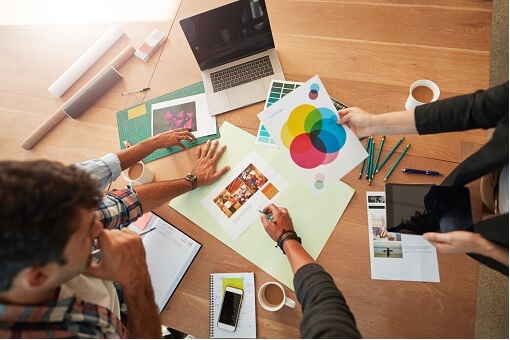 Neon signs offer ongoing advertising benefits at a one-time cost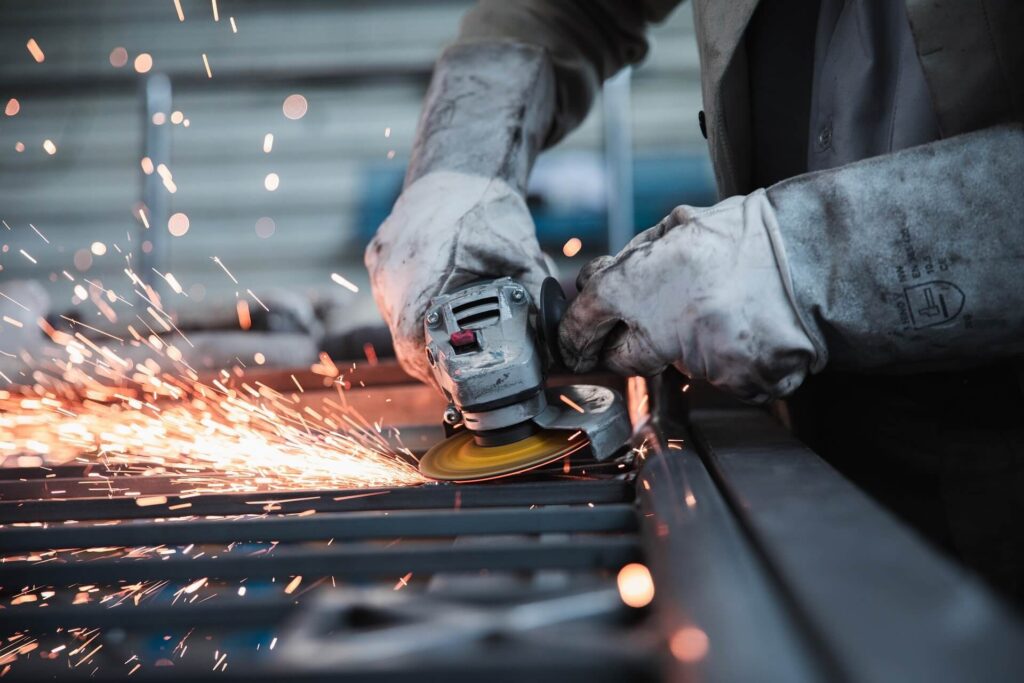 You have the freedom to create a sign that suits your specific needs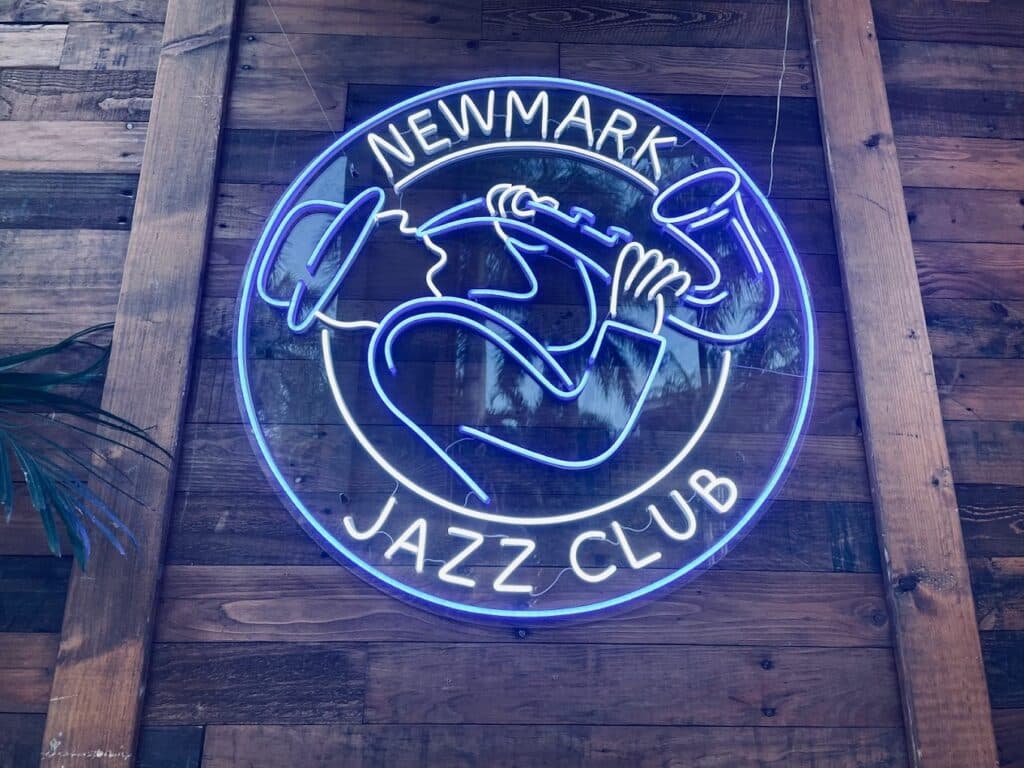 Neon signs create an emotional connection on any occasion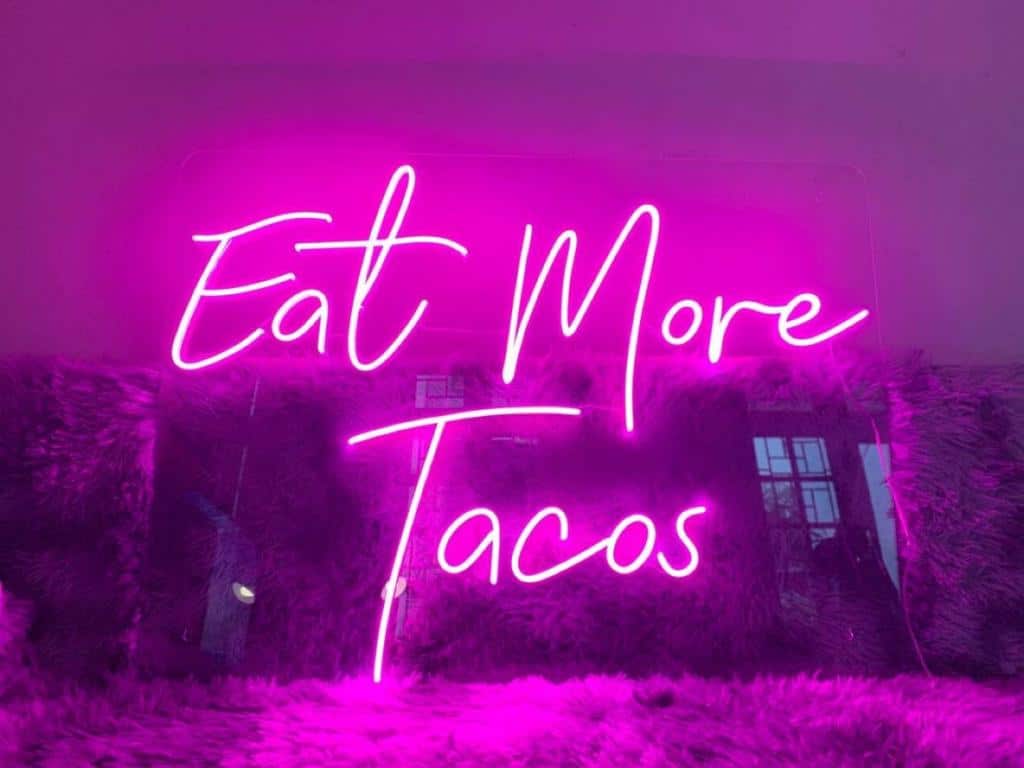 They are widely applicable and can be used in various settings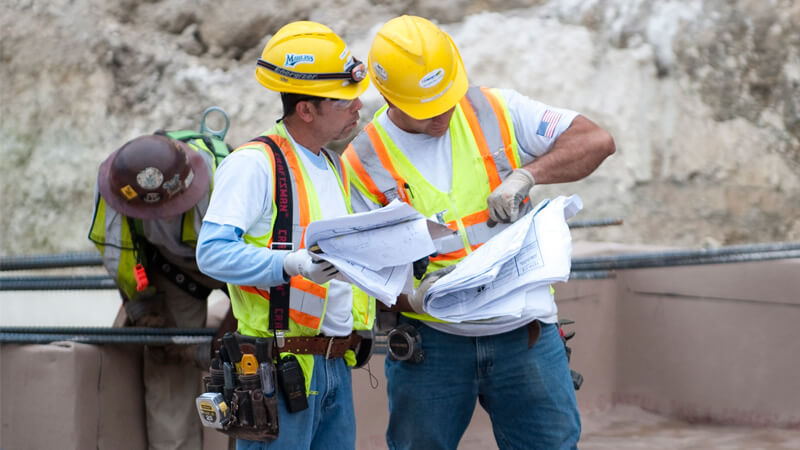 Easy to install, neon signs typically require minimal upkeep
Stand Out with Custom LED Neon Light Signs
Custom LED Neon Light Signs are making a remarkable revival, thanks to a newer, safer, and more energy-efficient material. In contrast to vintage neon signs that rely on glass neon tubes, modern Neon Light Signs offer a contemporary, high-quality neon experience with an expanded array of options, all at a significantly more affordable price.
The affordability, energy efficiency, durability, and safety of LED Neon Light Sign products have opened up a world of possibilities. You can now easily acquire Custom LED Neon Light Signs and wall decor for a wide range of applications. Elevate the atmosphere of your wedding party, fashion a captivating neon word sign for your bedroom or home decor, personalize your child's room with Custom LED Neon Light Signs, infuse uniqueness with neon bar signs or sculptures, or tailor a neon sign to serve almost any purpose.
CHECK OUT OUR LATEST PROJECTS
Custom Neon Light Signs for Business
In today's business landscape, Neon Light Sign products have evolved beyond just being neon open signs. Businesses across various sectors are now creatively using Custom Neon Light Signs to enhance their spaces. Co-workspaces feature hipster neon word lights for a modern ambiance, while coffee shops, bars, restaurants, and diners use neon wall art to leave a memorable impression on customers.
Beauty salons and barber shops add a touch of glamour with neon light-up signs. Nightclubs and yoga studios incorporate neon quote signs for inspiration. Mobile businesses, like food trucks and pop-ups, leverage neon signs to capture attention, especially from the Instagram generation.
Neon wall decorations have become popular backdrops for social media selfies, generating instant shares. Forward-thinking startups and marketing agencies harness the trend of Custom Neon Light Signs and quirky signs to gain free advertising through social media, ensuring their businesses stand out in the digital crowd.
Don't Wait - Enhance Your Space with King Signs & Neons!
Browse the store "King Signs & Neons" for our most popular neon signs. Our neon name signs can be personalized for any place & event or go your own way and create something truly unique with a customized neon sign for your home or business.
Just tell us your idea and we'll light it up!
Elevate The Cozy Ambiance of Your Bar with Custom Neon Bar Signs
The allure of Bar Neon Lighting can truly illuminate your entire space, setting the stage for a dynamic and charming atmosphere that exudes relaxation. Encourage your guests to bask in the mesmerizing glow, complemented by custom Neon Bar Signs, and unwind in a delightful setting adorned with the elegance of LED Neon Bar Lights. You have the ease of selecting the ideal bar neon light design, whether it's a neon cocktail sign, Neon Bar Signs Customized for the home, Bar Light-Up Signs, or Outdoor Light Bar Signs. Or, let your creativity shine as you craft Custom Neon Bar Signs in your unique style. The time has come to infuse a festive spirit into your bar with the captivating charm of a neon light bar! Explore your options now and transform your bar's ambiance.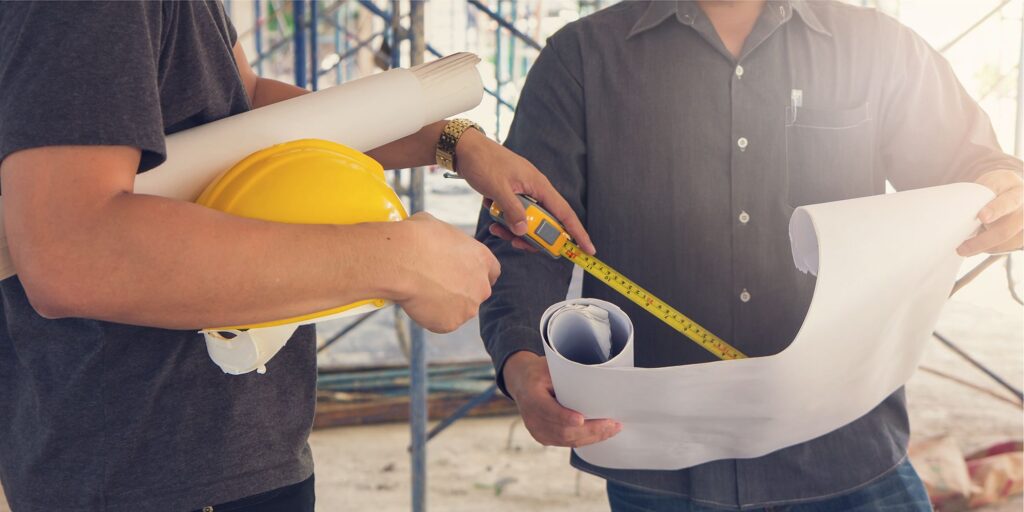 Contact us via phone or email to make an inquiry and we will arrange to provide you with a free estimate. We aim to work closely with clients to ensure good communication and regular updates throughout the project.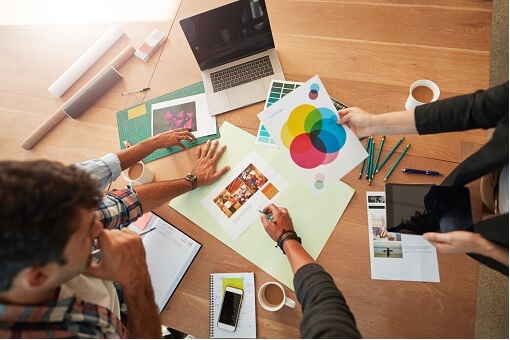 We utilize industry leading software to create designs tailored to your individual requirements to give you a better understanding of what your sign will achieve. We can usually superimpose an image of your sign onto a digital photo of your premises. We also offer a full logo design and re-creation service to help your business project a fully professional image.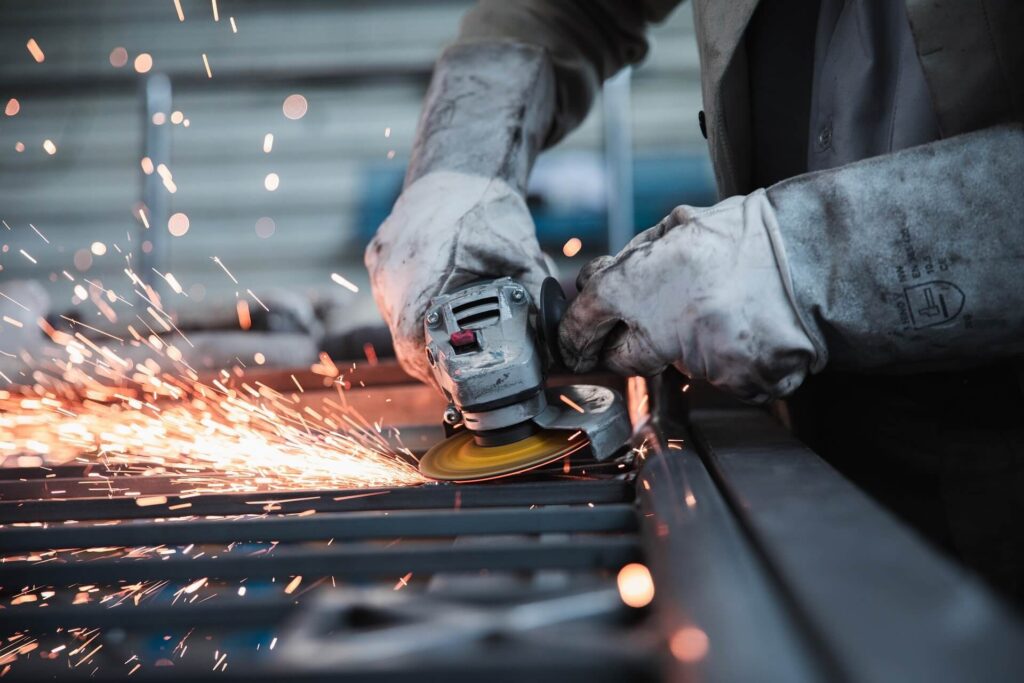 When the design of your sign has been finalized we will inform you of the expected production turnaround time and arrange an installation date. King Signs has access to the latest manufacturing machinery and production techniques to ensure a reliable and durable product.
All outdoor signs require city permits. King Signs will take care of all the necessary permits processing. Cost of permits varies by location.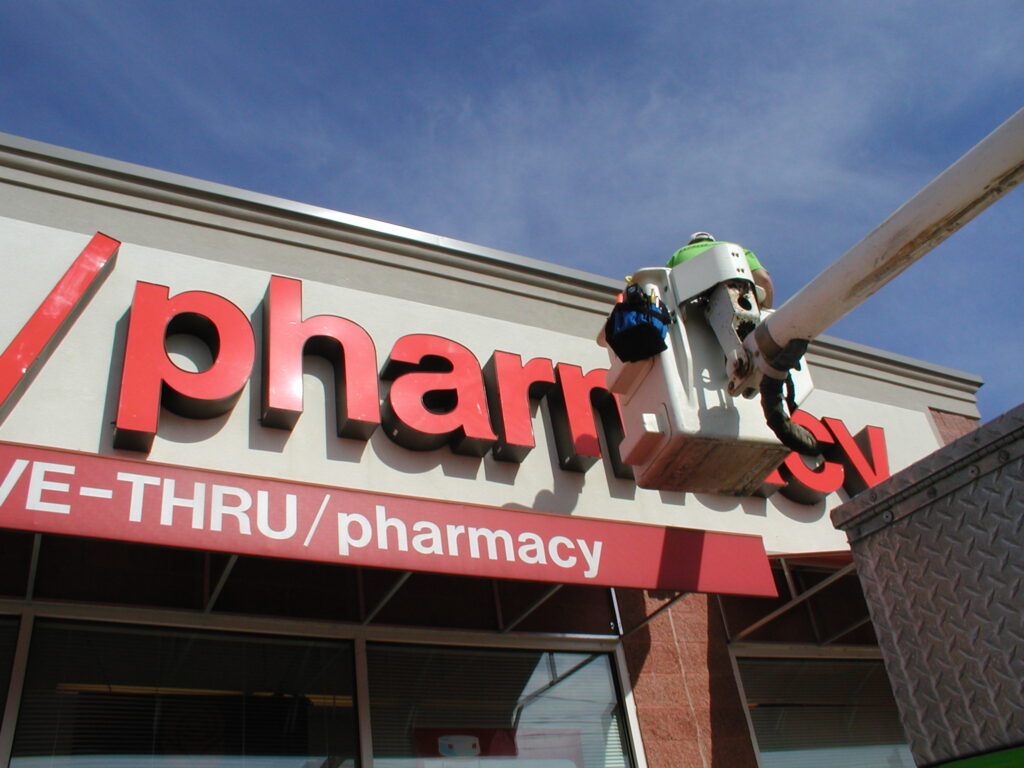 Our dedicated team of installers will deliver your new signage to your premises. We will also remove any old signage and dispose of it if required at an extra cost. We offer a 3 year warranty on all LED signs and a 1 year warranty on all other signs.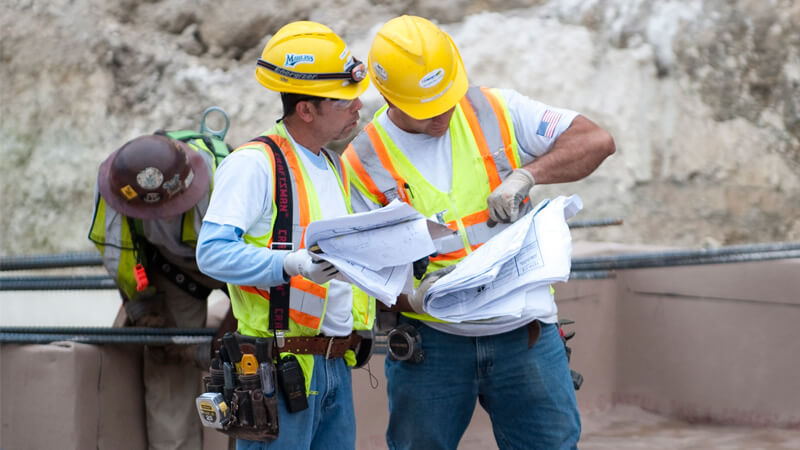 Our staff team will finalize all inspections as per city requirements.
Frequently Asked Questions (FAQs)