Channel Letters/Front Lit
Channel Letters and Front Lit Signs in Miami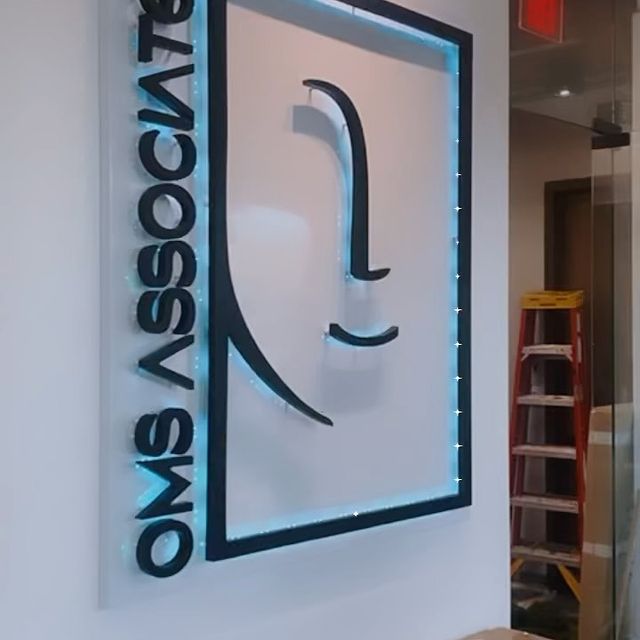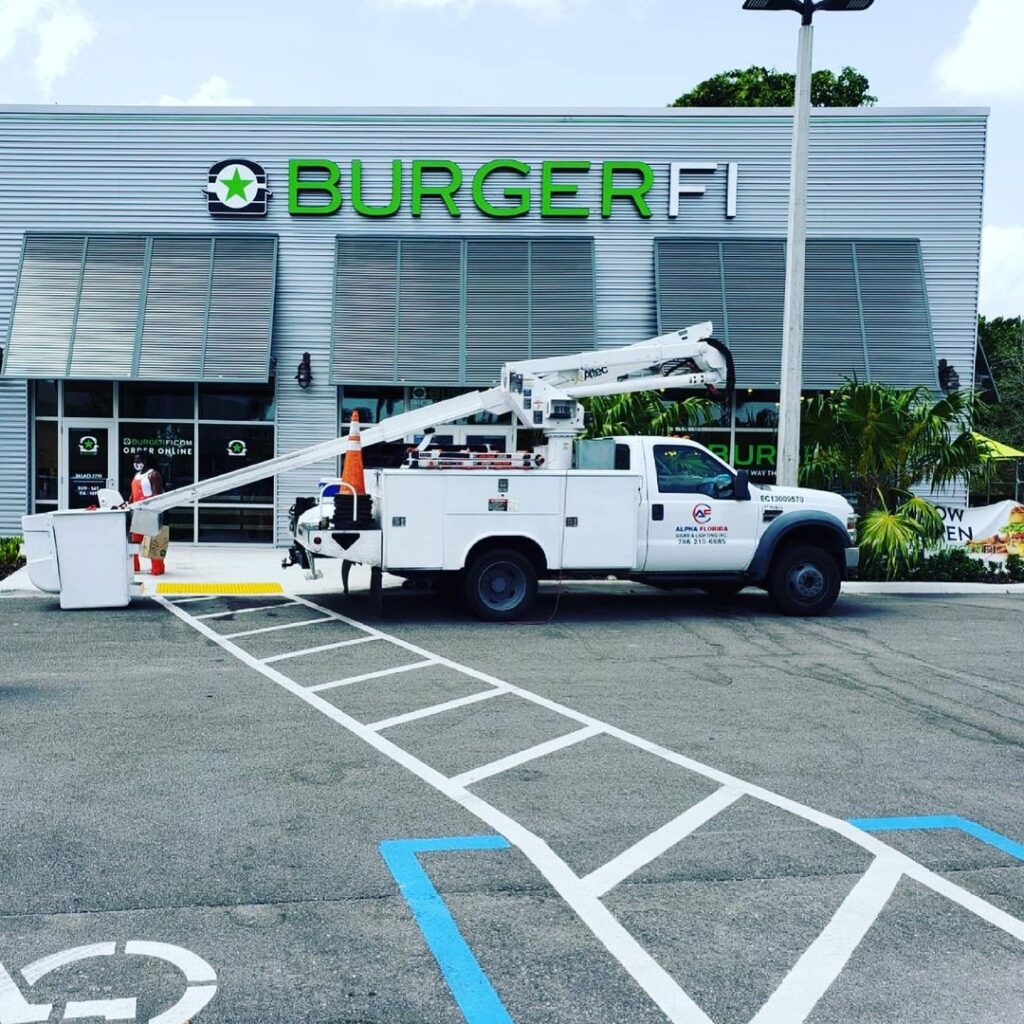 Channel Letters/Front Lit, standard channel letters are fabricated from aluminum. A flat sheet of Aluminum is typically cut by a computer controlled router table. This creates the back of the letter and is the basis for the letter shape. The "returns" of the letter are created by bending and forming a three to six inch wide strip of aluminum sheet around the aluminum back. This return can be welded or riveted to the back to create a solid "can" in the shape of the letter or graphic. After the letter "can" has been fabricated it is painted and fitted with any lighting components necessary such as Neon or L.E.D. modules. The letter "can" is finished with a plastic face that is usually cut from a 3/16″ thick sheet of acrylic. This acrylic face has a trim cap applied to its edges which finish the face with a nice border. The acrylic is front illuminated by the Neon or L.E.D.'s at night to give a nice lighted letter.​
What Are Channel Letters Signs?
Channel letters are a form of outdoor signage that is regularly seen above the store entrances and windows and installation on buildings. They are customized designs and are often powered by interior lighting to certify that your business stands out from the gathering.
The channel letters can be prepared into all designs and sizes including interior lights feature if wanted. They can be installation directly to the building wall or may be installed using a wire way or raceway.
Channel Letters Signs In Miami – Best Channel Letter Signage Company
King Signs is one of the best channel letter manufacturers in Miami. Our in-house manufacture ability and trained team makes our procedure fast and trustworthy. We can make anything from national brands to custom work. The old saying is true, bigger is better. A bigger sign is often the technique to go when it comes to getting your business noticed. In small cities you can get away with smaller signs, but when you are in a big city, there are more roadways to compete. You need your signs and graphics to get observed. A large channel letter sign may be just what you need to gather extra attention, advertise a current extraordinary, or presentation your company's new appearance. Or maybe you are in a groove and don't know what to do, but need to use a unique and eye-catching sign to help you get there. Contact our team of sign specialists and we will happily point you in the correct direction.
Channel Letters Options At King Signs Miami
When selecting channel letters, the options are never-ending at king Sign Miami. All colors, logos, and branding ideas can be combined to deliver your business with the high quality signs in Miami. Products can be developed from plastic or metal. Meanwhile, those rising choices inspire greater mechanism too. Regardless of the particulars, channel letter signs will fall into one of 4 main types:

Front Lit Signs Miami
The regular option uses lighting on the front of the letter only. This is the most frequently chosen solution by far, and decorates several of your favourite stores.
Halo Lit Signs Miami
Lighting is showing from behind the sign letters. This makes a "halo" like impression for your store's sign. This selection can also be stated as 'reverse lit' channel letters.
Front And Back Lit Signs Miami
Merging both of the above, this selection offers an even more visible lighting. Is something that a number of food chains and stores that continue open at night.
Open Face Signs Miami
With neon lights, this is another most famous option for bars and similar businesses. The neon lights are showing "open" rather than enclosed. They are a little thinner solution too.
Front Lit Signs Miami – Front Lit Signage Company Miami
Sustaining A Good Business Image Is Important If You Want To Be Prominent Among Your Competitors. If Your Business Signs Are Exhausted, Moderately Lit, Or Worse Yet, Imaginary, Then It's The Time To Discover The High Quality Front Lit Signs In Miami. Front Lit Signs Place Your Brand In The Focus, Both After Evening And In The Day. At King Signs Miami, We Have Providing High Quality Signage Services Since Last 10 Years. From Custom Designs, Best Quality Manufacture, Professional Installation And More, We Are Making Some Of The Most Eye-Catching And Effective Front Lit Signs In Miami.
Miami Front Lit Signs Services
Front lit signs are perfect for appealing potential clients who else might pass right by your business without taking notice. King Signs Miami delivers full service solutions for Miami front lit signs that fascinates and converts. Our highly skilled team delivers everything you want for a making custom signs that provide a durable brand impression in a single glimpse. Our process for front lit signs, as well as backlit signs in Miami, includes:
Custom Design Signs Miami
Our design experts will help you create signs that are unique to your business while sponsoring a professional image that stands out from the gathering.
Quality Fabrication Signs Miami
Using top quality materials and expertise, our team will build your signs for long-lasting performance and style.
Signs Permit Service Miami
Our well-informed administrative staff will handle the whole signs approval procedure including metropolitan regulations and codes.
Professional Signs Delivery Miami
After your signs are complete, our trained delivery services will confirm your products reach at your preferred place safely and on time.
Expert Signage Installation Company In Miami
Our expert installers take all sizes to certify you get the most out of your new front lit signs.
Channel letters and Front Lit signs are perfect for such businesses for their branding and to attract new clients:
Apartment
Condominium Complexes
Restaurants
Car dealers
Gas stations
Shopping centers
Property managers and landlords
Contractors and builders
Grocery stores
Hospitals
Warehouses and facilities
Retail business owners
Temples, churches and mosques
Schools
Colleges and Universities